OFF WHITE's, Virgil Abloh, will be continuing his collaboration with Nike into the coming year. Two Nike off white VaporMax colorways will have the honor of being reconstructed with his signature style, again. This white one and a black one are said to release in 2018. Both will have a retail price of $250 like their 2017 counterpart.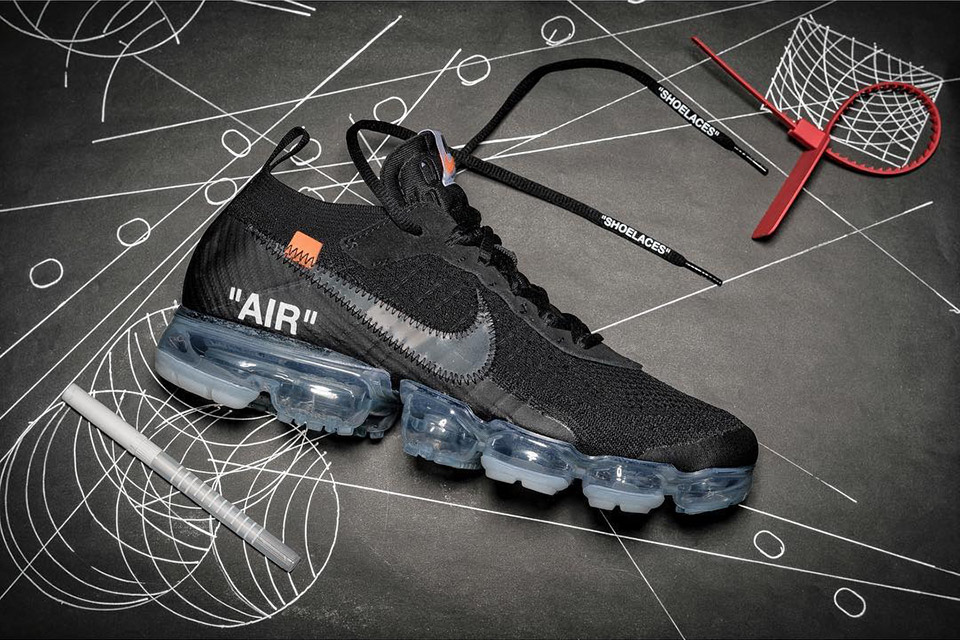 Features on the OFF WHITE Vapormax
Its features will include Flyknit upper and the classic VaporMax sole. There will be OFF WHITE "AIR" branding on the heel and on the inner lateral section. Of course, not without the signature orange tab embroidered on the Nike Swoosh and the infamous zip-tie.
Side note: If you've ever wondered what to do with the zip-tie, you're not alone. We don't have a freaking clue! But according to HighSnobiety, you're supposed to cut it off and leave it alone. But then again you paid for it. And it looks pretty cool. So you can simply leave it there and flaunt your branded sneakers. We've actually seen people rocking that zip-tie on their Nikes without looking ridiculous.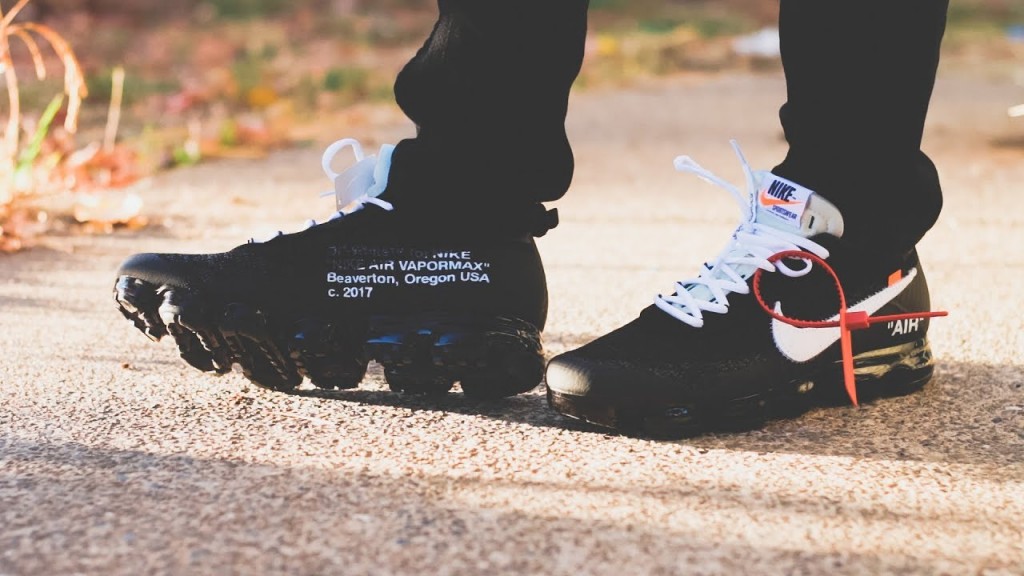 "The Ten" 2018?
This will be one of many shoes the genius Virgil Abloh has worked on with Nike. In 2017, Abloh collaborated with Nike to recreate 10 classic Nike shoe models in a collection called "The Ten". There's a rumor that a second "The Ten" collection will release in 2018. Is this OFF WHITE VaporMax going to be part of the second installment of "The Ten"? Well, we think so! That means we can expect to see more leaks of shoes by Abloh and Nike soon. Doesn't this excite any of you?!
Pairs from the OFF WHITE x Nike collaboration were so difficult to get a hold of when they released on Nike online. Today, on StockX, the Air VaporMax Off-White from "The Ten" sells for around $650, it makes resellers over 200% of its retail value.
Another OFF WHITE collab that will drop in 2018 is the Virgil Abloh x Converse Chuck Taylor All-Star. In November, "The Ten" turned into The Nine, when the Converse didn't show up in the drop due to production issues. However, it will hopefully release early 2018. Who else is looking forward to these sneakers?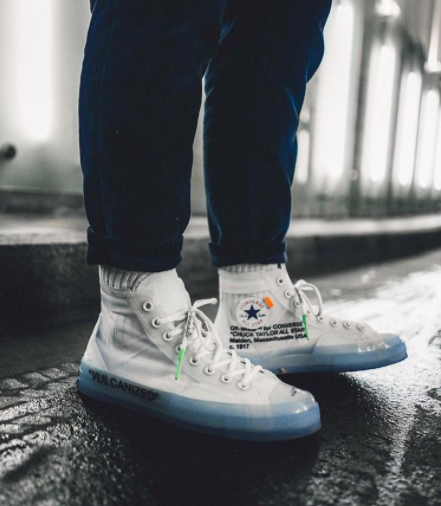 Visit our blog for more updates and information about "The Ten" 2018.