Nike is always on the hunt for the next big collab in every athletic field. This time, the choice fell on Sabrina Ionescu, and they didn't save any effort on that partnership! In addition to the brand-new Nike Sabrina 1 silhouette, we're gonna get a whole apparel collection. So, why did the Swoosh choose her, and why are the kicks worth copping? Let's find out together, shall we? And just in case you're looking for more kicks to cop, the Jordan Summer 2023 is right here!
Who Is Sabrina Ionescu?
Sabrina Ionescu is a professional basketball player in the WNBA with the New York Liberty. During her childhood, Ionescu played basketball with boys and older girls, which helped her develop her skills. These skills came in handy in high school, because when she left, she had a school record of 2,606 points! Fast forward to college, and Sabrina left a huge impact during her time with the Oregon Ducks. In fact, fans of the University of Oregon team consider her one of the greatest Ducks ever.
WNBA Career and Nike Deal
Sabrina Ionescu was New York Liberty's first overall pick in the 2020 WNBA draft. Although she had to sit out most of her first season, she came back fiercer in her second season. In fact, Ionescu scored her first WNBA triple-double during the 2021 season. She was the youngest WNBA player to do that! Naturally, talents like these don't go unnoticed by Nike. So, on the day the NY Liberty drafted Ionescu, Nike had a deal ready for her. Although nobody knows what the exact financials are, we do know that the deal is a multi-year deal. And well, the money is definitely worth more than her WNBA pay. But before we get to the deal, we have a cool fun fact. If it wasn't Nike, Ionescu would have gone to Under Armour thanks to Steph Curry!
Nike Sabrina 1 – For All Who Love the Game
Sabrina Ionescu joined the ranks of Nike's women collaborators like Serena Williams, Megan Rapinoe, and more. Their collabs go beyond performance, and go for a deeper message! And the upcoming Nike Sabrina 1 will be a gender-neutral pair. This makes Ionescu the first female basketball player to deliver a unisex collection and kicks. Now, if you're a fan of low-top basketball kicks, these are must-cops for you.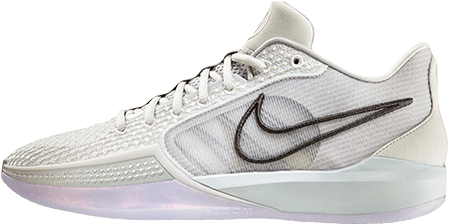 In addition to the sleek silhouette, the upper rocks a special pattern that pays tribute to Ionescu's Romanian heritage. The collie unit will feature a mix of Zoom Air at the forefoot and full-length React cushioning. But you can't rock these babies without the proper fit, that's why the apparel collection will include a hoodie, tees, shorts, and game socks! All that and more will drop sometime during Summer 2023 on Nike's site and at select retailers for $125. So make sure you're ready to cop by then!
Wanna Cop the Nike Sabrina 1 and the Collection?
Don't leave your odds to chance when you can give them a little boost. Get yourself a sneaker bot to help you out when Nike Sabrina 1 drops… and more! Don't worry though, you don't have to go too far looking for a good bot because NSB has your back. It's one of the best bots in the game, with continuous updates to adapt to changes in the industry!
And because the industry is changing fast, NSB3 is coming soon with kick a$$ upgrades. From a dope Nike SNKRS module to an AI Captcha solver, NSB3 is everything you could need! You can read more about that right here, and you can get your copy here to stay ahead of your game! Godspeed