If you're following sneaker news closely, you'll know that Jordan Brand is pulling some serious moves. From reimagining OGs to bringing back retros we love, Air Jordans are giving us hot pair after hot pair. You see, Jordan 1 Lucky Green and Jordan 3 White Cement Reimagined are great examples of that. But how does the upcoming Air Jordan 1 Skyline factor into the line of retros? Read on to find out its connection to a legendary moment in the history of Jordan 1s!
A Picture's Sometimes Worth a Thousand Words!
Our story starts back in 1984 when Michael Jordan was on his way to the NBA. But before that, he had one more stop: the 1984 USA Olympic team. During the preps, MJ took part in a photoshoot for Life magazine in which he was wearing New Balance kicks, aka pre-Nike era. In that photoshoot, we got to witness the first "rough draft" of what will become the Jumpman! Now, fast forward to 1985 when Nike and MJ were ready to change the sneaker industry.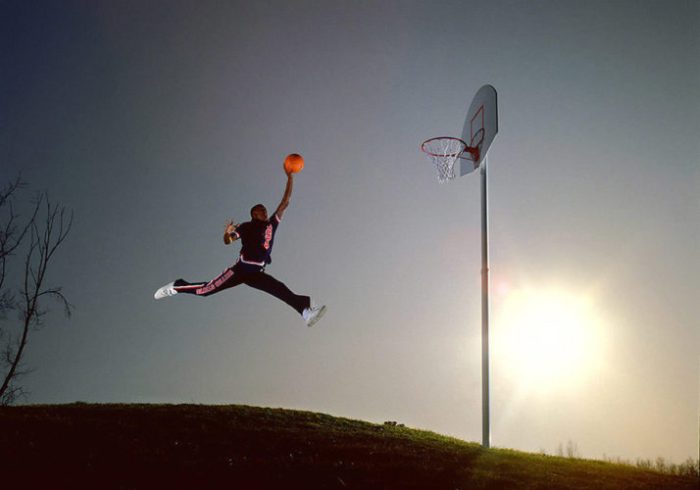 Naturally, the brand needed a photoshoot to market MJ and the Jordan product. Now, Peter Moore came across the 1984 Life magazine picture. Since they couldn't use that image, they decided to redo that moment with Jordan wearing the Bulls' colors. And one of the pictures they captured was Jordan doing a ballet move (a Grand-Jeté), not a dunk. The background in this picture was Chicago's skyline at sunset.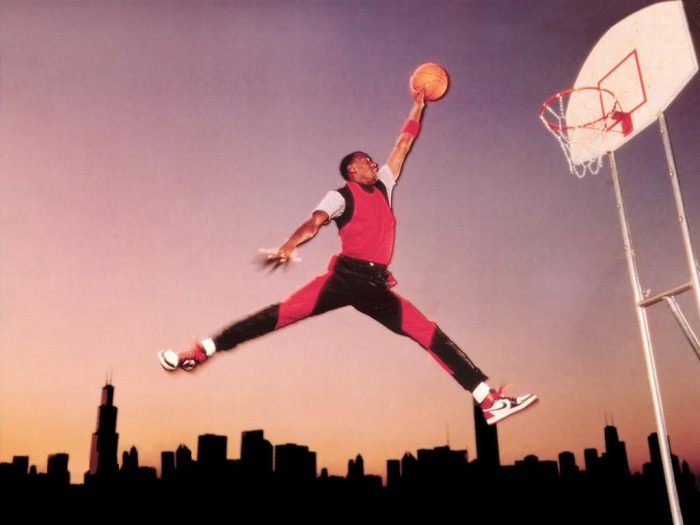 Anyway, that picture ended up becoming the brand's logo "the Jumpman" starting the 3rd Jordan silhouette! However, in 2015, the original photographer sued Nike for copyright infringement over that picture, a lawsuit which he eventually lost.
How Does Jordan 1 Skyline Come Into All of This?
Jordan 1 Skyline features a white leather base with denim overlays that gradually go from pink to purple and blue. The black swoosh and collar will also be denim, while the black outsole and laces complete the look. Now, the gradient in the overlays is an obvious nod to the Chicago skyline in the 1985 picture. And well, the colorway's name kinda becomes self-explanatory after that, right?
Jordan 1 Skyline Release Info
The upcoming Jordan 1 Skyline will drop on March 18, 2023, and will retail for $180. These babies are also worth $303 on average in resale. That means some good profit for you if you're trying to make money online. But how can you cop multiple sneakers on drop day? Well, by getting yourself the best sneaker bot around!
And you don't have to look too far to find the best bot for you because NSB3 is here for you. Our NSB3 Beta users cooked Tiffany Air Forces yesterday, and it's looking up for everyone! So make sure you get your copy of NSB today to catch the latest updates. From new Shopify and Nike SNKRS modules to an AI Captcha solver, the future of sneaker botting is here! Godspeed