8 Legit Reasons You Need The Nike Air Max 270 To Start Living
In response to Nike's Eight Facts About The All-New Air Max 270, we wanted to provide you lovely people with 8 reasons you will need the shoe to actually start living. Fitness shoes are cool and all, but within a couple of hours you just want to get them off your feet. Despite being comfortable sneakers, they're not too feasible for all-day wear. This is the first time Nike Air decides to offer us something we can strut from dawn to dusk. Here are 8 legit reasons you need the Nike Air Max 270: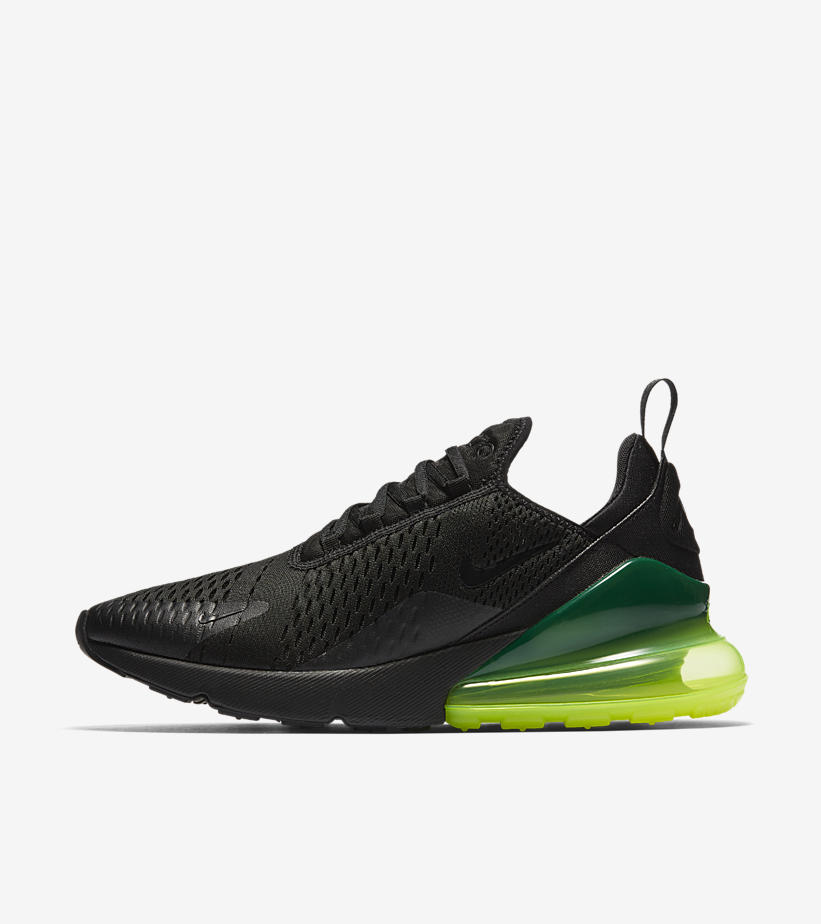 #1 Nike Air Max 270 is Nike's first 100% lifestyle shoe.
Nike used the term "100-percent lifestyle Air shoe" to describe the Nike Air Max 270. It's Nike's first non-athletic shoe. When you wear athletic shoes, both your feet may experience foot fatigue. This would be your go-to shoe for a long workday or travel.
#2 It's two Nike shoes fused into one.
This shoe was inspired by two Nike Air shoes, the Air Max 93 and Air 180. The overall silhouette of the 180 inspired that of the 270s, while the 93's cushioning unit was the idea behind Nike's Air Max 270 Air unit.
#3 Air cushioning all day long.
It has the tallest Max Air unit in any Nike Air shoe ever. The heel is 32mm tall – that's like 1 and a quarter of an inch. With the largest Air unit in any Nike Air shoe, you'll literally feel like you're walking on Air all day. Also, the insoles are padded for extra comfort. Cozy! And if you're looking for some extra cushioning, check out the Boost vs Joyride comparison and choose your favorite.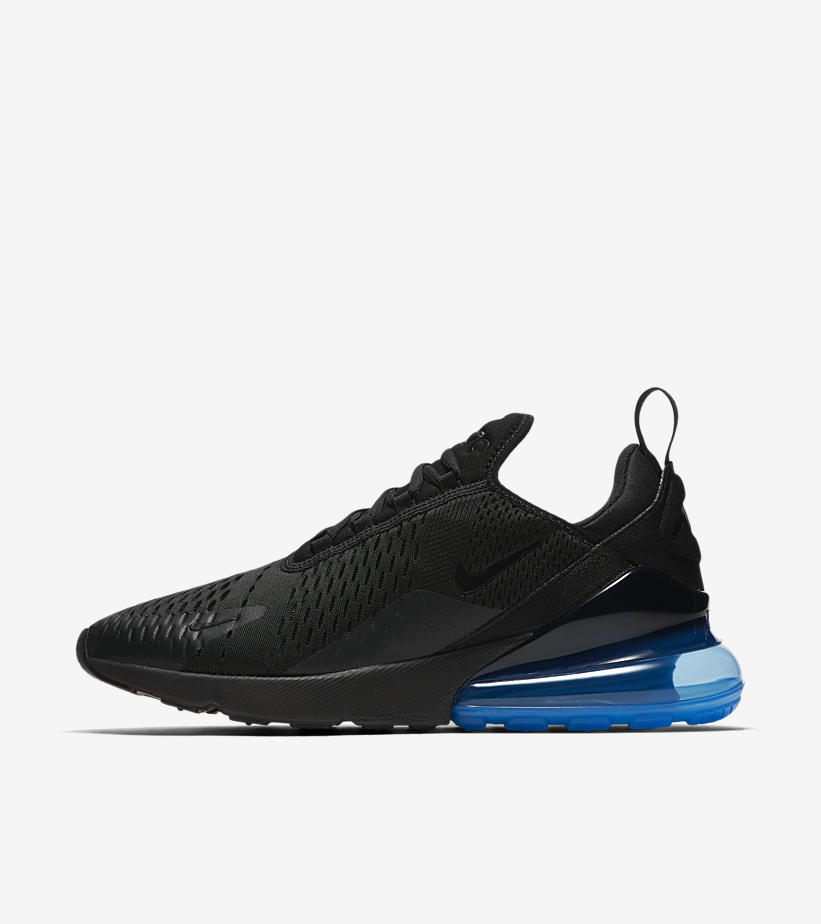 #4 While looking stylish.
It has a dual-layer mesh on the upper which will give it an unmissable pattern on foot, especially when crazy colorways come out. All that, with the combination of its slip-on construction, Flyknit upper, and new Air cushioning unit, you get to look good while feeling good.
#5 Nike Air Max 270 comes in different colors.
The colors we've seen so far are completely clean and stylish. The dual-layering of the colors on the upper gives you more options to tie different outfits with the sneaker. If you think about it, that's practical!
#6 Good price point.
Selling at $150, the Nike Air Max 270 is decently priced for a brand new shoe. Furthermore, for an everyday shoe that promises hours of comfort, it is neither too cheap, nor too expensive.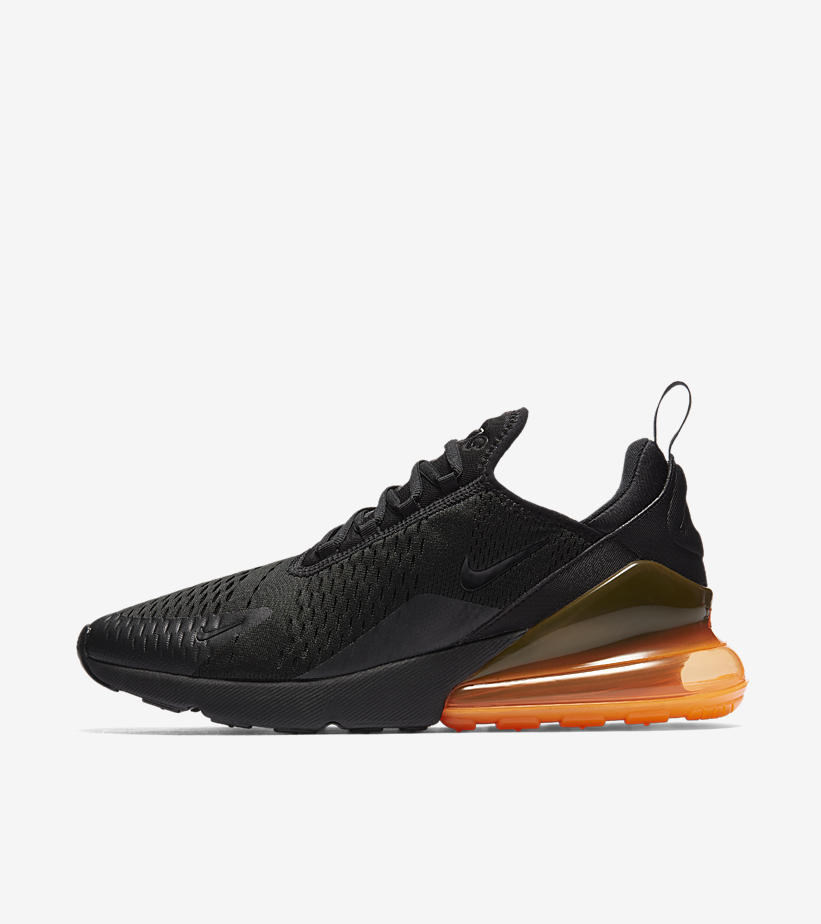 #7 It's Nike.
Does this really need an explanation? Nike is like the Godfather of the sneaker industry. (I'm writing this while wearing Nike on foot). It has been around longer than any of us. The company might even be older than some of our parents.
#8 Nike Air Max 270 could make resale cash.
Since it's first dropping on February 1st only on the SNKRS app, it could make a decent amount of resale cash. Although on Air Max day on March 26, more colorways of the Nike Air 270 will release, we don't know yet how wide the release will be. So people who are excited about the shoe might as well get it on February 1st.
Furthermore, there are already images of the next installment of the shoe. The Nike Air Max 270 Futura will release on July 1, 2018, for $140 at select Nike Sportswear retailers. Would you cop or drop?
The Nike Air Max 270 will be available on February 1 online on Nike US and select retailers.
What a time to be alive!
Posted in Nike 0 comments