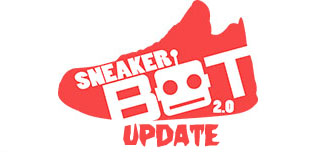 Buy Now
v1.10.0 (this update includes):
v1.10.0 (includes all previous features + the following):
Updated login, ATC procedures, and Proxy.
Proxy support updated to include username/password support
Proxies must be purchased from a 3rd party.
We do not currently recommend a specific proxy servers. You must choose your proxy provider on your own.
This update also includes an additional 90 day free update period.
IN ORDER TO PURCHASE THIS UPDATE YOU MUST HAVE PREVIOUSLY PURCHASED THE FULL SNEAKERBOT2.0 PROGRAM PREVIOUSLY***
This is NOT an update to the SneakerBotFox or SneakerBot browser extensions.
Buy Now