COLLECTION PAGE RELEASE INSTRUCTIONS
HOW TO IDENTIFY IF IT'S A COLLECTION PAGE LINK OR NOT!
To know whether or not a release is released via a collection link all you need to do is click the link that @NikeStore tweets.
If the link takes you directly to a page with the countdown timer, it is not a collection link. (copy and paste this link into the app.)
If the link takes you to a page on Nike.com with Men's, Kid's, etc. or even other shoes (photo below) on it then you need to follow the instructions below.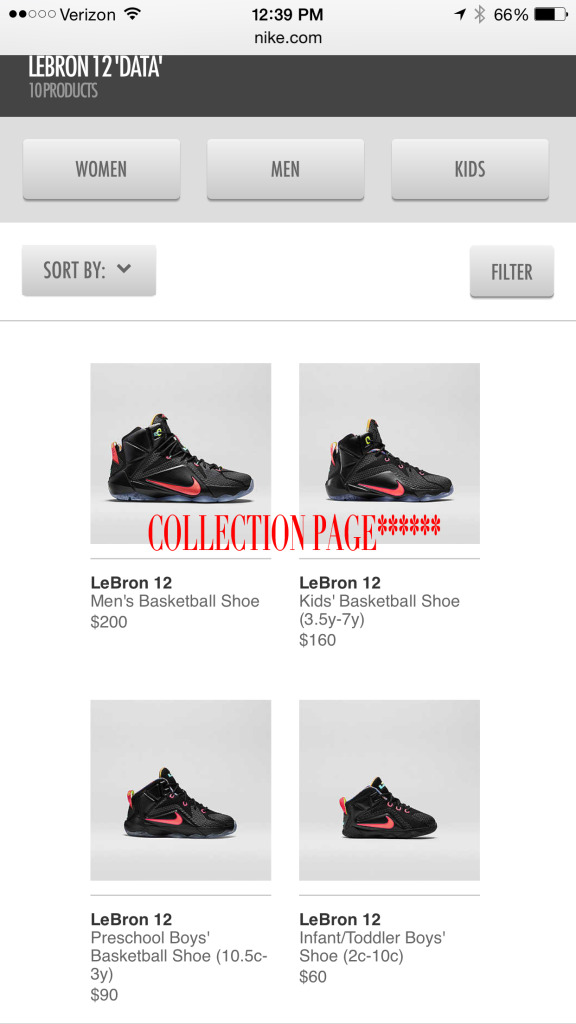 COLLECTION PAGE LINK INSTRUCTIONS
Follow these instructions IF they tweet the collection page link, if not you can follow the normal instructions.
1. Open Safari on your iDevice. Do not use the NikeShoeBot iOS apps browser.
2.Click the Swoosh link on @NikeStore's twitter page.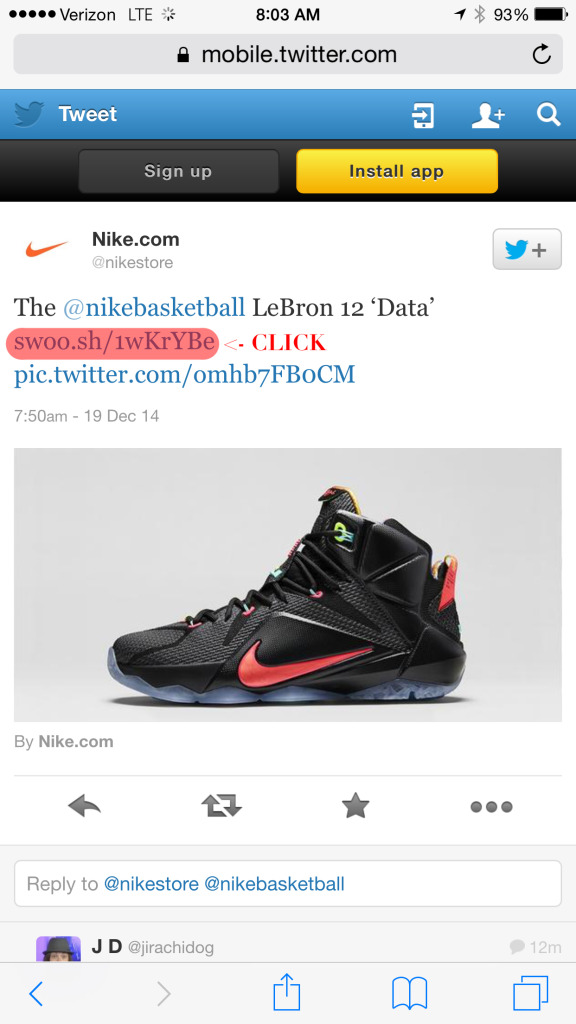 3. Click and hold the your finger on the Men's size link.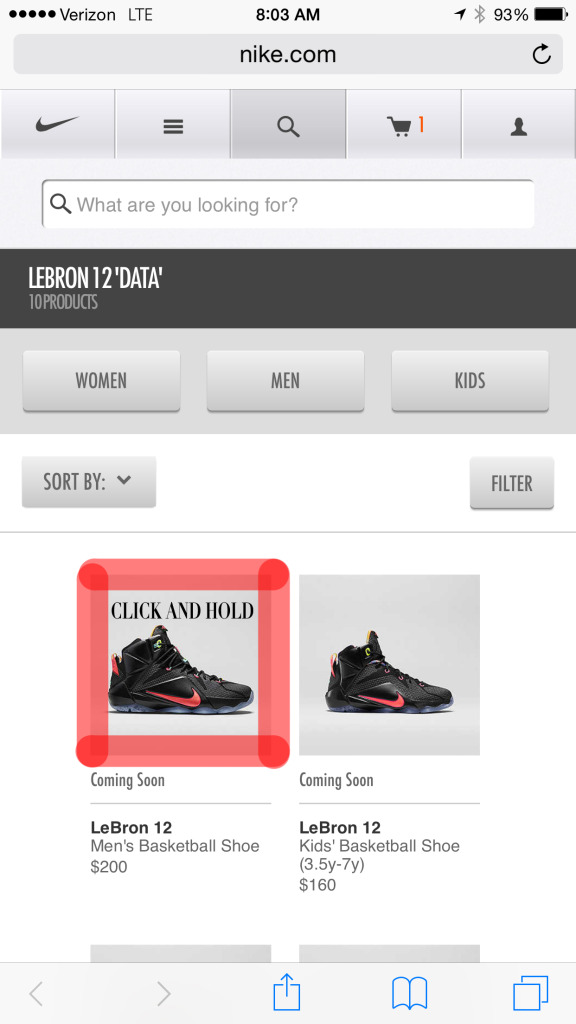 4. Copy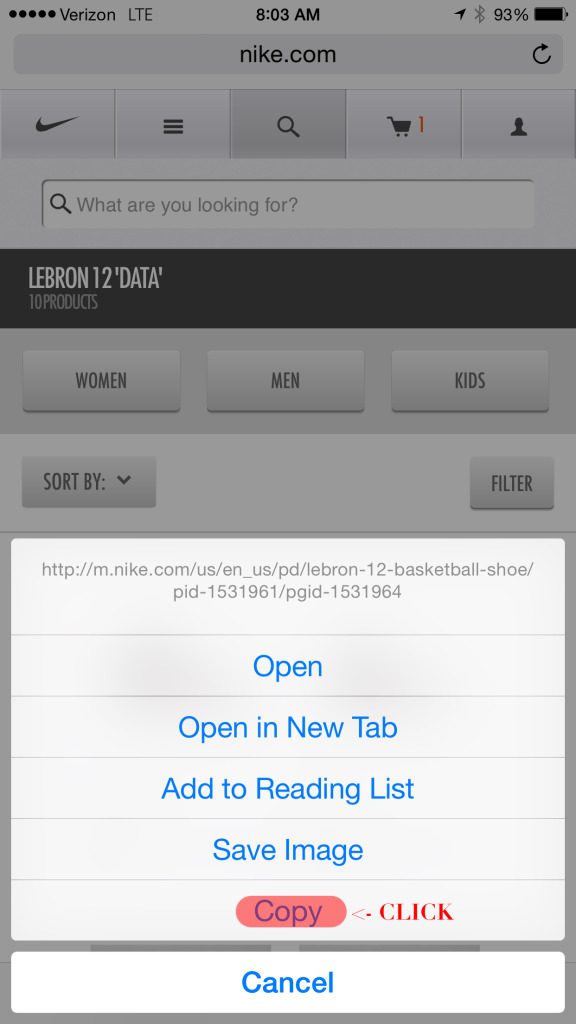 5. Paste the link into the NikeShoeBot iOS App countdown link field.
@NIKELAB INSTRUCTIONS
Navigate to @NikeLab's twitter page inside of the app and copy the countdown link from their twitter page.
1. Click Get Countdown Link ->
2. Click the Search (magnifying glass) in the upper right hand corner underneath the X.
3. Type in NikeLab.
4. Click View @NikeLab's profile.
5. Find the countdown link for the shoe you want and copy it.
6. Paste the link into the Countdown Link field of the app.